ALOS-2 Academic Discount Promotion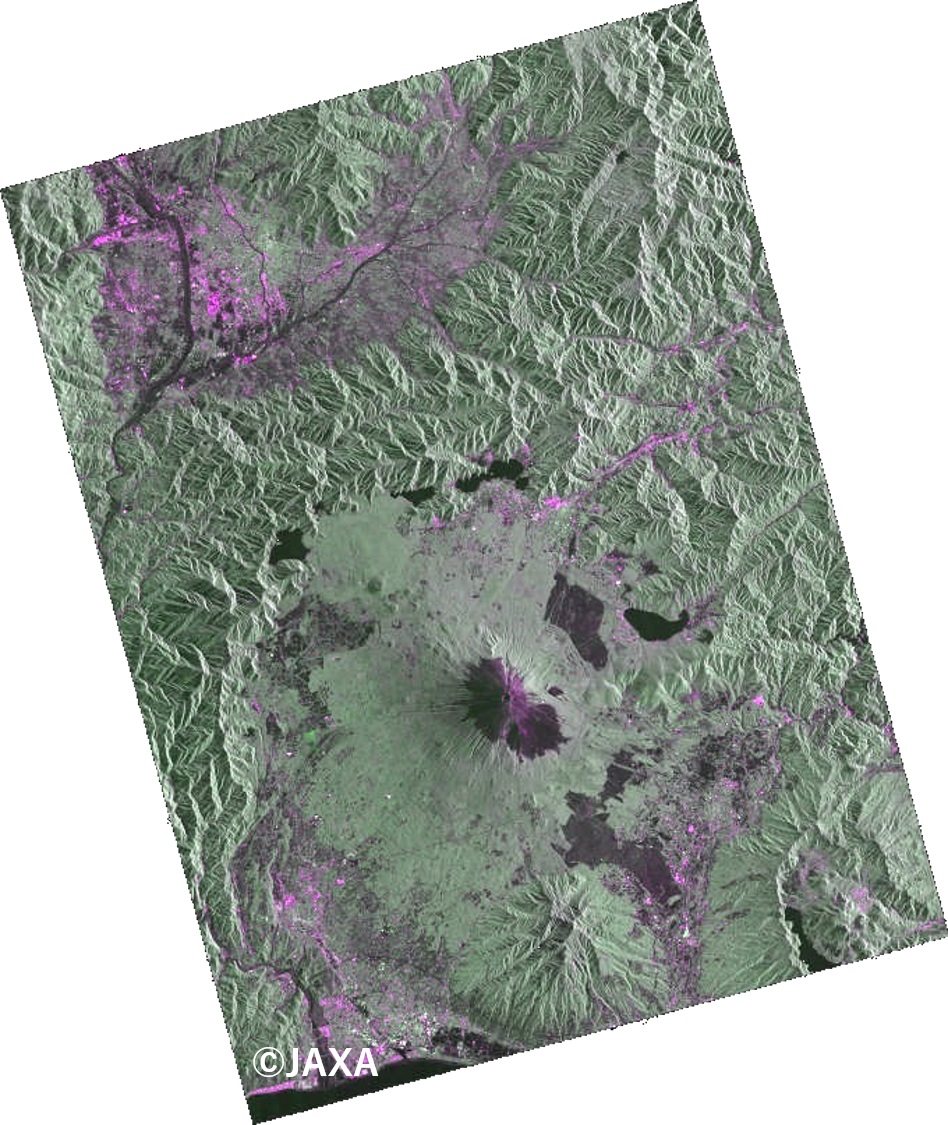 ---
---
The COVID-19 pandemic has had negative effects on education and academic research, such as cancellation of academic conferences or field surveys. To support educational institutions, we will offer academic discount from October 1 to December 25, 2020. During the period, students or faculty at educational institutions can get 50% discount on eligible products.
• Promotion Details
[Eligible applicants]
Students or faculty at educational institutions such universities and high schools.
[Period]
October 1 – December 25, 2020
* Orders must be placed during the period.
[Eligible Products]
ALOS-2 data acquired with observation modes below
 SpotLight (SPT) - Resolution: 1m×3m/ Swath: 25km
 StripMap (SM) - Resolution: 3m, 6m or 10m/ Swath: 50km or 70km
[Conditions]
Discount will be applied if orderers agreed on submitting a report of work performed with the ordered data and answering questionnaire about earth observation satellite data.
[Price]
50% discount from standard prices of eligible products
---

---
* For orders with new tasking service, discount will be applied only for data price not for new tasking fee (150,000 JPY/scene).
• How to Apply
Please make an account at Earth Observation Data Utilization Promotion Platform
(
https://satpf.jp/spf/?lang=en
) and place an order. Please write "academic discount" in the field of "Request for our product."
You can also apply through our global partners (
http://en.alos-pasco.com/list/
).
* Please note that prices on the Platform cannot reflect academic discount. We will send you quotation and invoice at discounted price.
* If you would like to make a payment with credit card, please write "credit card" in the field of "Request for our product" or email to order@alos-pasco.com. We will send you the link for credit card payment at discounted price. Please do not select "Credit card payment" in payment method field.
For inquiry about this offer, please contact PASCO ALOS/ALOS-2 customer support (order@alos-pasco.com).
• ALOS-2 Satellite
ALOS-2 is a Japanese Earth Observation Satellite equipped with L band surface visualization radar "PALSAR-2" sensor. PALSAR-2 is a Synthetic Aperture Radar that transmits radio waves to the ground surface and receives radio waves reflected from the ground surface to obtain information. Unlike optical sensors, it is capable of observing day and night, and in all weather conditions. It is widely used in various fields such as disaster situation grasping, environmental monitoring, land use survey and resource exploration.
For more information, please click the link below.
http://jp.alos-pasco.com/alos-2/
• L-Band
The L band is one of the bands of microwave (frequency: 300MHz to 3THz, wavelength: electromagnetic wave of 0.1m to 1.0mm), representing frequency of 1 to 2GHz and wavelength of 15 to 30cm. L band has a characteristic that radio waves pass through vegetation and part of it reaches the ground surface. Therefore, it is also possible to obtain information on vegetation and the ground surface.
---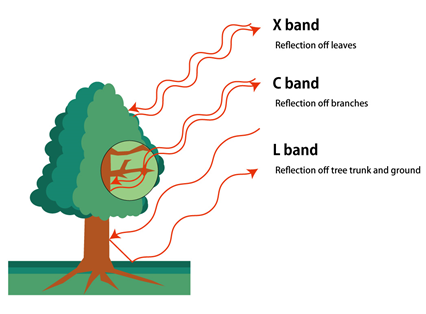 ---
---
---